Buchmann, Cartaya, Gambale, Meyer L.A. 1983
Un grand merci à Jean Luc Ponty pour avoir posté sur sa page facebook cette version de New Country avec toute l'indulgence nécessaire pour le son (k7) d'époque ! Et bravo à Patrick Buchmann pour son travail d'archive !
Thanks Jean Luc Ponty for posting this. And thanks Patrick Buchmann for the research work!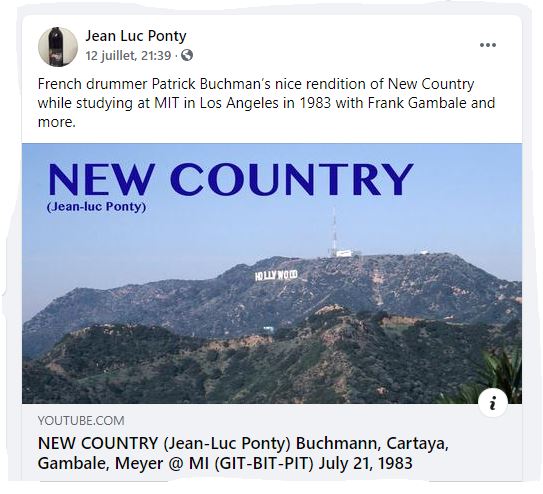 ---